DOUBLE LANYARDS AND DOUBLE KEYHOLDERS

Lanyards with two cararbiner hooks or clips

Have you already noticed double lanyards during sports broadcasts on TV? Or as a holder for your admission ticket at trade fairs?
These printed double keyholders are already used at many sports events and trade fairs. The advantage of this keyband is that the badge holders can be attached to the lanyard at two ends at the same time. This allows even wider badge holders to be held securely and in place without constantly slipping.
We can offer you double lanyards in many different designs and qualities. You can order the suitable badge holder in the desired size together with the lanyard.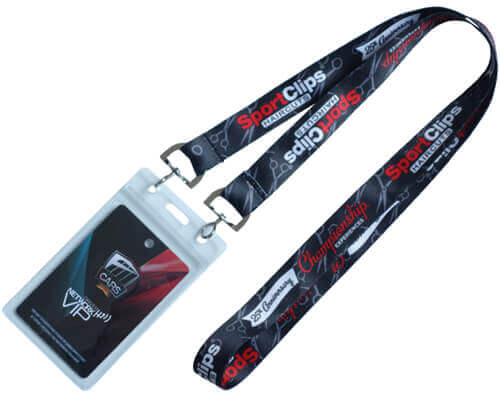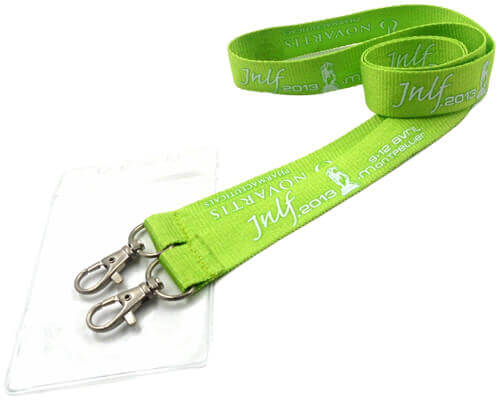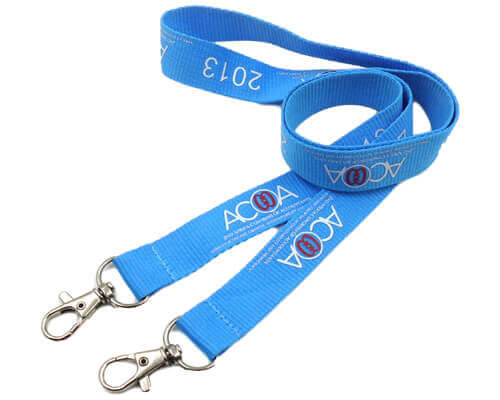 Double lanyards with imprints are becoming more and more popular and are often ordered for sporting events, as VIP bands for concerts or as event bands in general. You can also use these lanyards at your event. We would be pleased to submit you an individual offer for your desired designs. No matter if woven or with imprints: your company or club will always cut a fine figure with these double lanyards. We will be happy to advise you regarding material, design, accessories and color design of the lanyards – just contact us and we will gladly assist you.