LANYARDS AND KEYHOLDERS WITH IMPRINTS

Lanyard and printed keyholders – different printing methods

Lanyards with print are an interesting and valuable promotional item for your customers, which can be more than just advertising. With the right design and the right attachments, the lanyard can also be a fashion accessory or an everyday helper.
We can offer you various printing options.
Screen printing: With this printing method, the logo or design is printed onto the band so that it is raised and can therefore be felt. The advantage of this printing is therefore the feel and tangibility of the imprint. In addition, the colors can be printed exactly according to Pantone, so that there is a high color authenticity, which is important if the printing colors are to be based on the corporate identity of a company or the club colors.
Transfer printing: In this design variant, the design is printed on transfer foils and special dyes and inks are used. This pre-printed transfer foil is then transferred to the lanyards under heat and pressure. The advantage of transfer printing is that even more elaborate templates are printed perfectly and CMYK designs can be implemented without any problems.
Photo print: Photo printing is similar to transfer printing, but with this printing technique even highly complex designs can be printed perfectly. If you want to have a photo-like pattern produced, this print is the method of choice.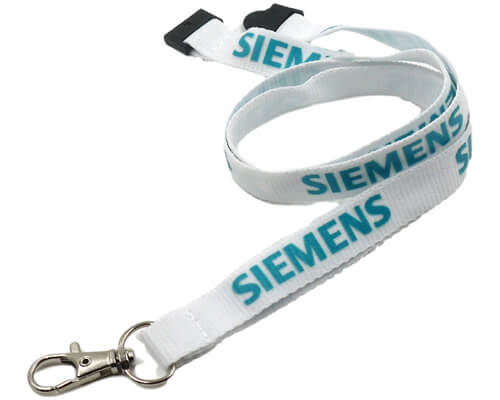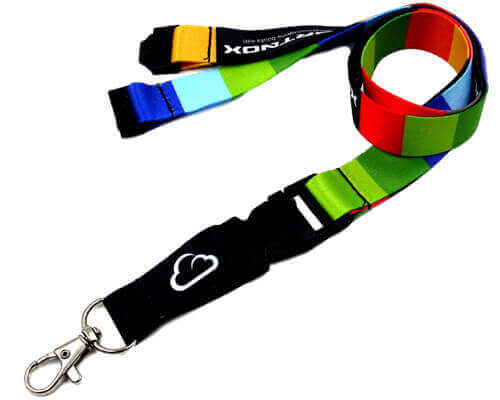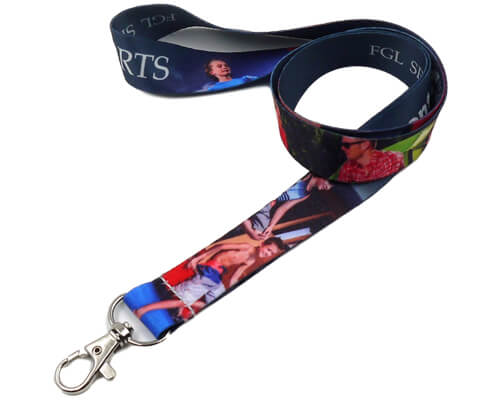 Of course, we will gladly advise you with regard to the appropriate printing process. Our design and production department checks every design for feasibility and adapts it perfectly to the respective dimensions of the lanyards. You will receive a digital design so that you can view the layout before production release and, if necessary, make any changes you may wish. You can trust our many years of experience in the production of printed lanyards.