LANYARDS AND KEYHOLDERS WITH SATIN BANDS

Lanyard and keyholders with sewn-on satin ribbons

Do you want to provide your customers with a high-quality promotional item? A giveaway that your customers like to hang around their neck or carry with them in their everyday life, so that the advertising for your company is always present?
If so, lanyards with satin ribbon are the right design for you. The sewn-on satin band gives the lanyards a shiny and noble finish, which has a haptic and optical high-quality effect.
The satin ribbon can be individually printed or woven – we will be happy to advise you on the appropriate design. The lanyard can also be equipped with accessories so that you can adapt the keyholder perfectly to the wishes of your customers.
How about a bottle opener or a stainless-steel buckle? These attachments can also be lasered individually, which gives your lanyards a further visual enhancement.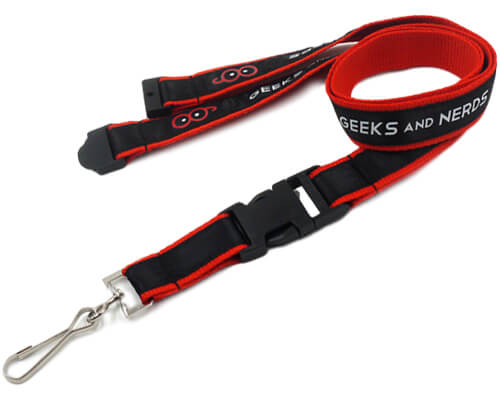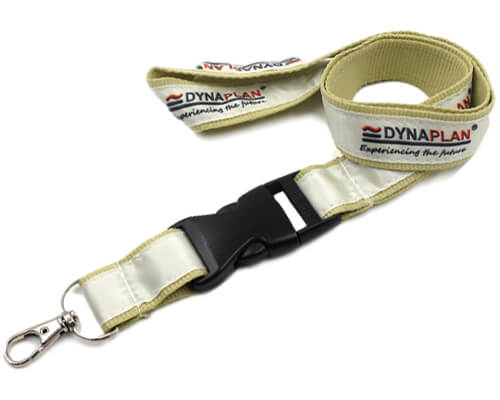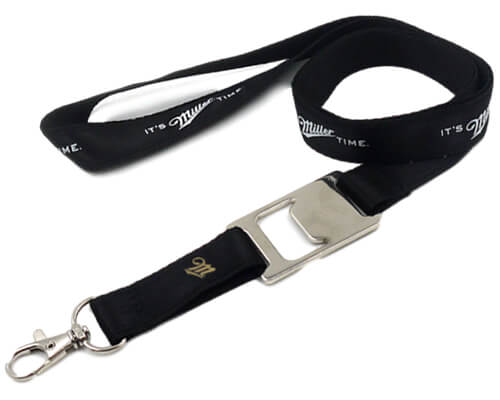 Depending on the material, the colors of the base material may be the same as or completely different from those of the sewn-on tape. If your company has two different corporate colors, the bottom band and the satin band can be perfectly adapted to the corporate identity. All Pantone C colors are available – we will be happy to provide you with a digital design of how the lanyards could look. Contact us and let us advise you on your individualized lanyards with satin ribbon.