LANYARDS AND KEYHOLDERS WITH IMPRINTS AS PROMOTIONAL ITEMS

Lanyards and keyholders made of nylon, polyester, organic materials or silicone individually printed

lanyards-24.eu offers you a wide range of different base materials for your printed lanyards. Besides the well-known materials like polyester or nylon, you can also finish the lanyards with a satin ribbon or you can choose an ecological basic material like bamboo, recycled PET material or cotton. For hospitals or other medical institutions, we also offer lanyards made of silicone.
Below you will find a short overview of our bestsellers:
The absolute classic among basic materials for lanyards – polyester.
This cheap, robust and durable material is the basis for most of the lanyards produced.
You can design the polyester keyholders individually. The width ranges from 1 cm for thin lanyards up to 3 cm for the more impressive, eye-catching version. In addition, the basic ribbons can be provided with a sewn-on satin ribbon.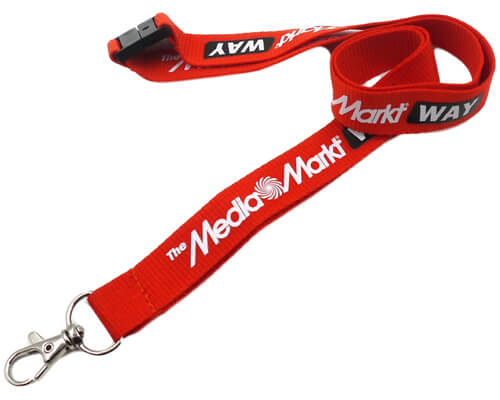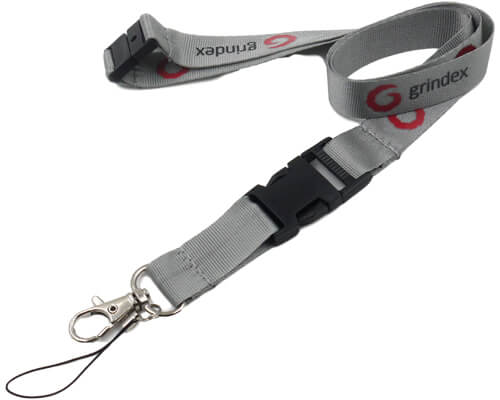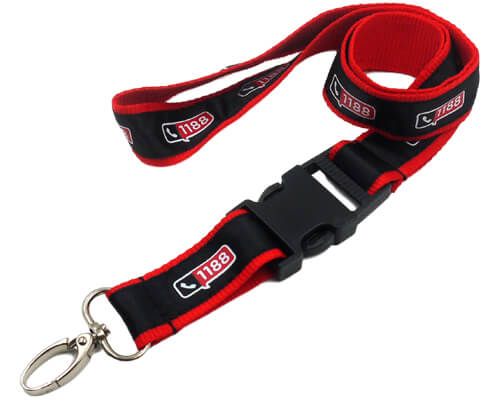 The more sophisticated alternative to polyester lanyards – nylon lanyards.
In contrast to polyester this material feels a little softer and finer. Of course, you can also have this material individually printed or have your logo woven into it. The nylon keyholders also offer the complete range of matching attachments.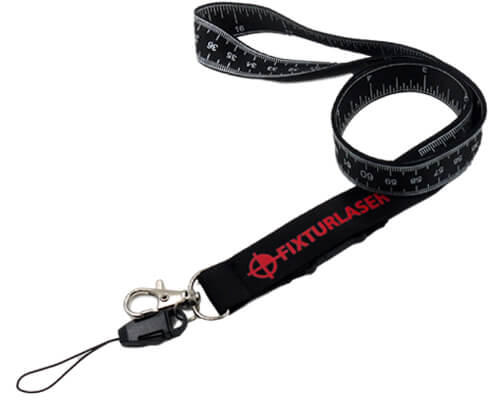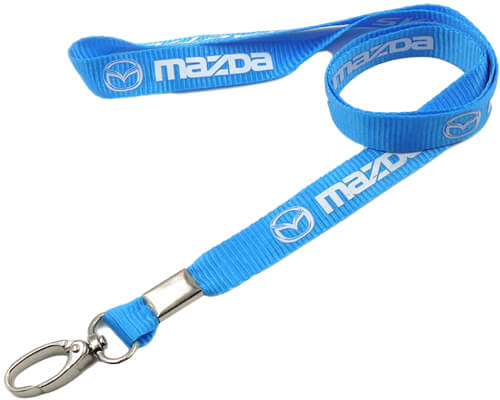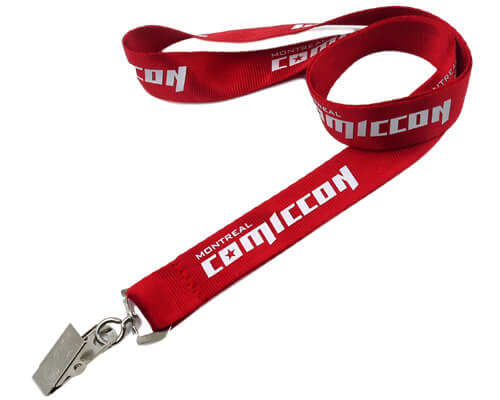 The elegant version for the design of lanyards – lanyards with sewn-on satin ribbon.
Have a satin ribbon additionally sewn onto the polyester or nylon keyholders to give the lanyards a noble finish and a special feel. The satin lanyards can also be printed or woven with your design.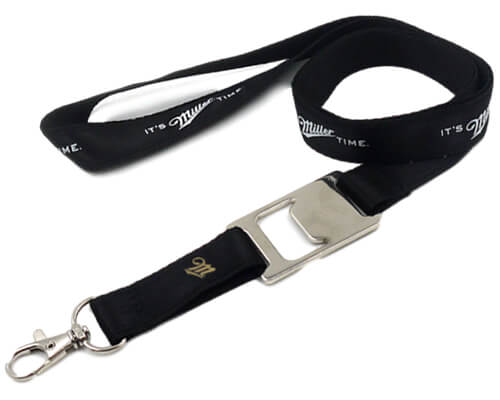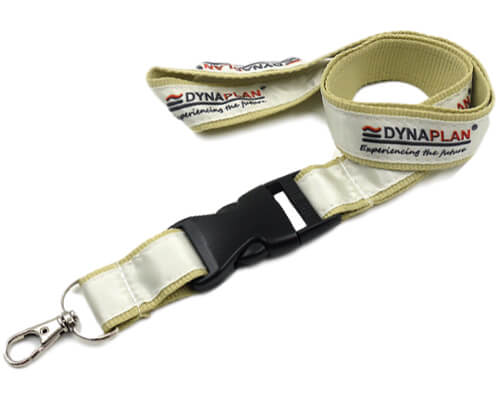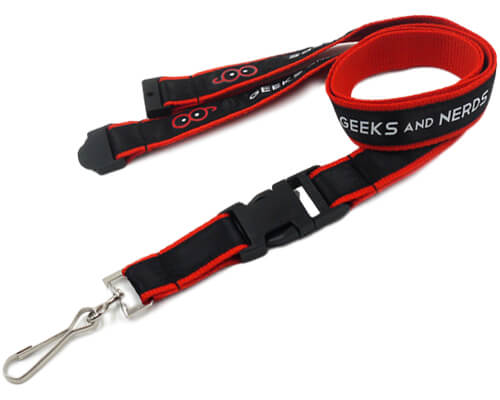 Another environmentally friendly option as a basic material – lanyards made of recycled PET material.
Lanyards made of recycled PET are another option for a more environmentally friendly version. Print the lanyards with your desired design, logo or slogan and order the lanyards today.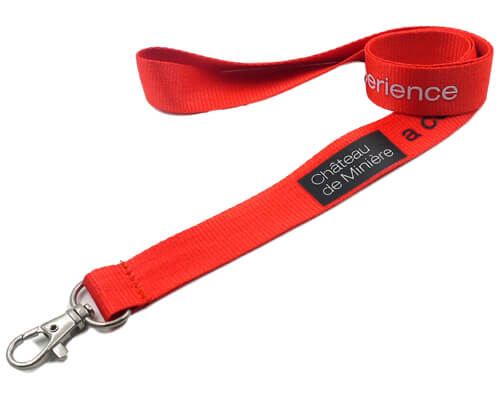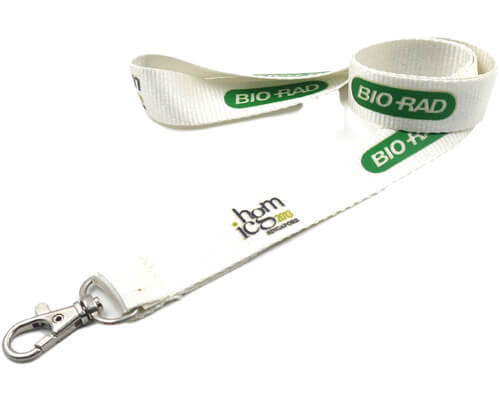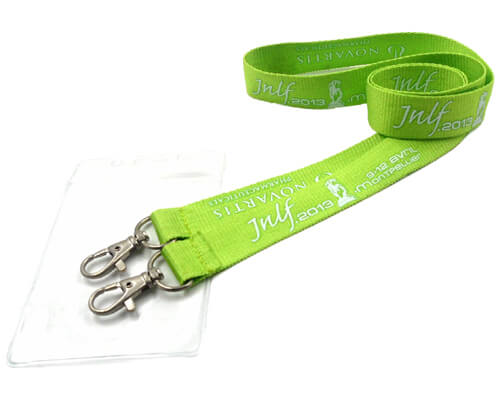 Lanyards made from the next sustainable basic material – cotton lanyards.
The next environmentally friendly raw material as the basis for keyholders. Cotton is a real new raw material, but our customers like to order it. Of course, cotton can also be finished completely according to your wishes.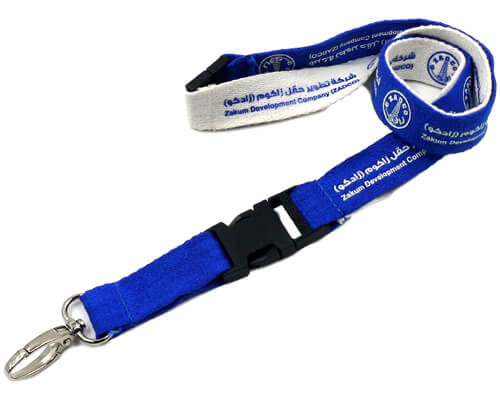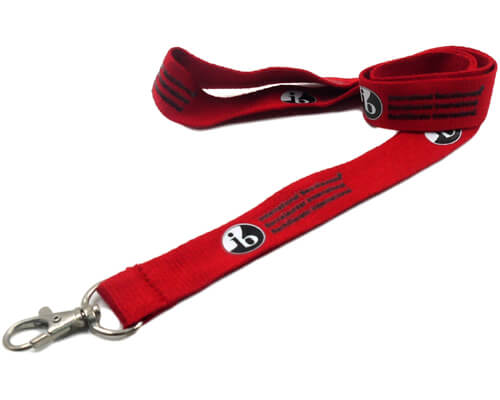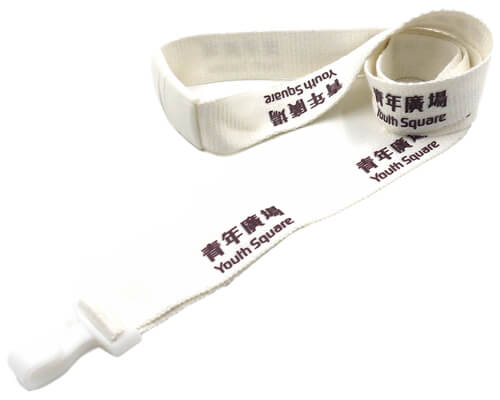 The extraordinary basic material for printed lanyards – silicone lanyards.
Especially in hospitals or other medical institutions great importance is attached to the base material. Therefore we offer with our silicone keyholder an excellent alternative for these institutions.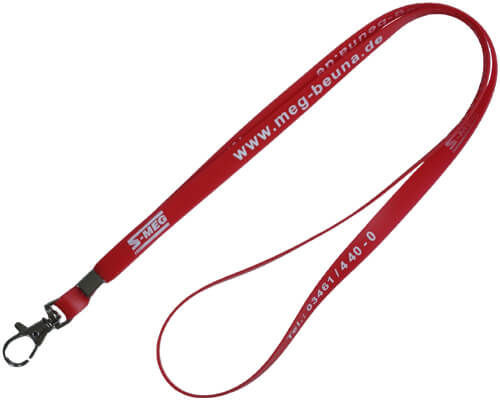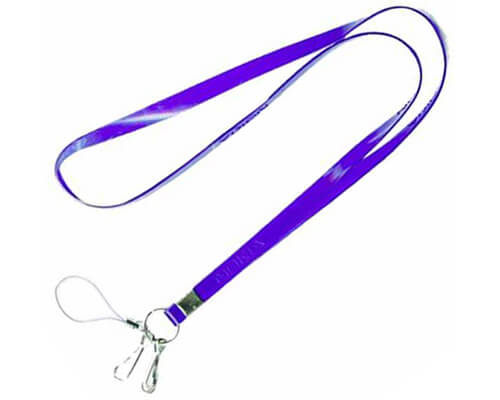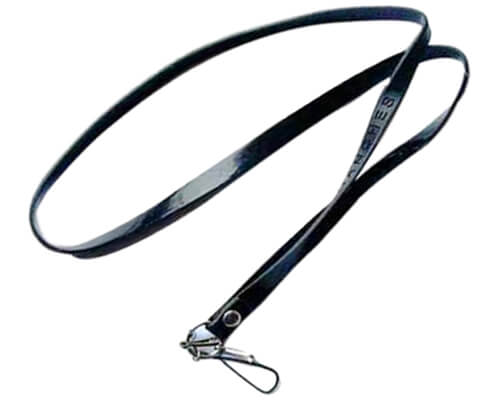 Do you need a different base material for your individualized and printed lanyards?
Just contact us, as we are also able to offer other materials such as felt, jeans or leather in addition to the variants shown.